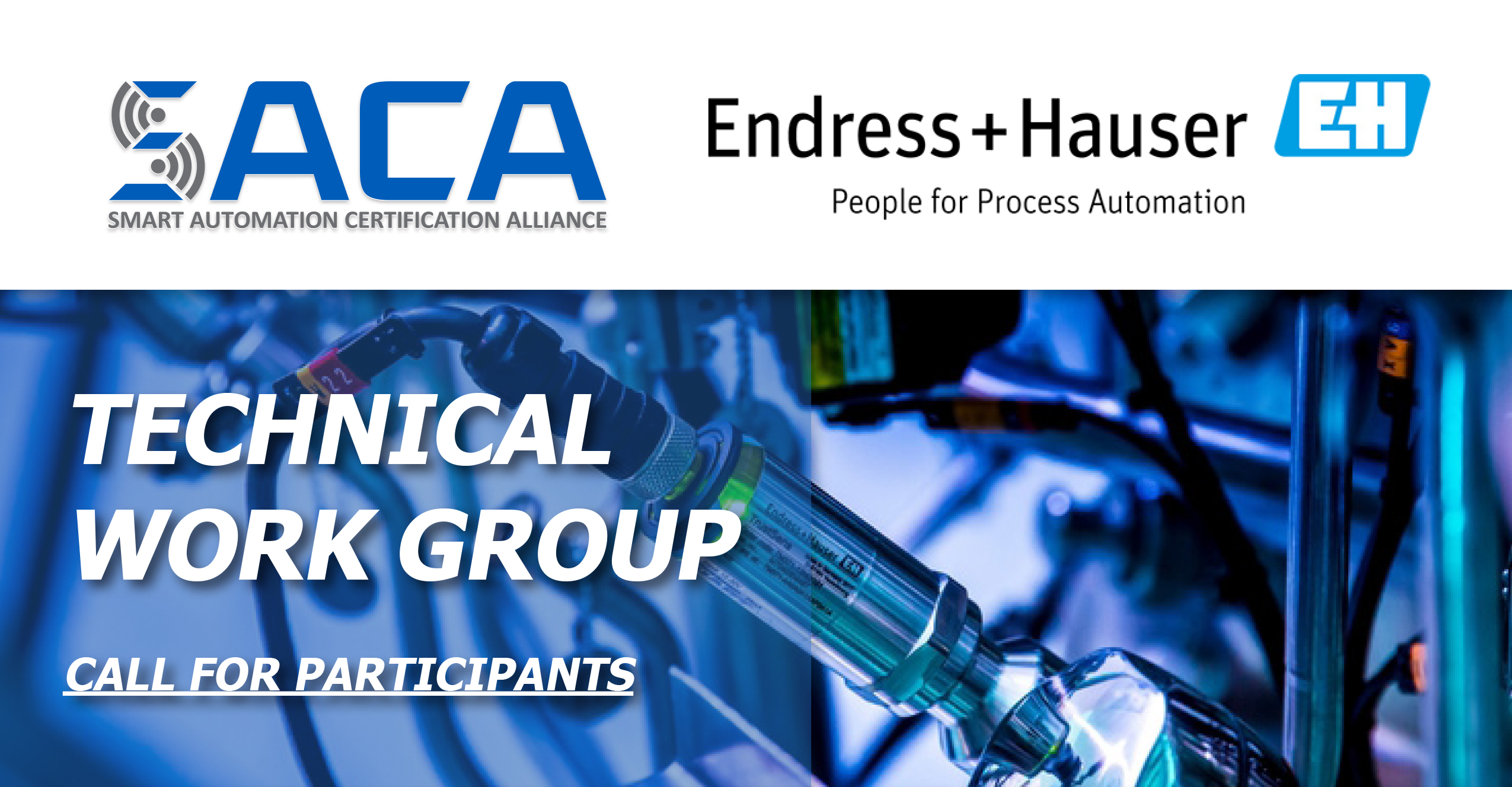 The Smart Automation Certification Alliance (SACA) is pleased to announce that it is partnering with Endress+Hauser to host an exclusive Process Control Technical Work Group meeting on November 28, 2023, in Greenwood, Indiana.
SACA and Endress+Hauser need experts in the process control and instrumentation industry to help validate certification standards for process control in four key areas:
Process Control Systems 1-Flow and Level
Process Control Troubleshooting 1
Process Control Systems 2-Temperature
Smart Process Instrumentation 1
This meeting represents your opportunity to provide input on the skills and competencies needed for today's smart manufacturing workforce. Your input will be used to create nationally-recognized, occupation-driven certifications. Additionally, SACA will seek your feedback on future needs of industry and technology trends that will help shape its strategy moving forward.
Why should you participate? Not only will you gain recognition as a national leader in process control automation and first access to state-of-the-art industry standards, but you'll also ensure that your company's skill needs are addressed by a nationally-recognized certification.
Interested? Here are the details:
SACA and Endress+Hauser Process Control Technical Work Group
November 28, 2023
Endress+Hauser Inc.
2355 Endress Place, Greenwood, IN 46143
Click here to download a flyer with the agenda.
Plan to attend? RSVP here.
About SACA
SACA sits at the forefront of the effort to certify students and workers who demonstrate the required knowledge and hands-on smart automation skills employers so desperately need. SACA's certifications were developed in conjunction with industry partners who could speak from experience about their needs when it comes to workers able to work alongside a variety of advanced automation technologies.
SACA offers a wide variety of certifications in popular industrial skill areas, including certifications at the Associate, Specialist, and Professional level. For those wishing to focus on building a strong foundation of skills employers need, SACA also offers many micro-credentials that allow students and workers to add certifications as they master new areas.
For workers, SACA certifications can help market their smart automation skills to potential employers. For those employers, SACA certifications represent confirmation that a worker has the skills to hit the ground running in the workplace. To learn more about Industry 4.0 certifications and how SACA can help both future workers and industrial employers begin the task of bridging the Industry 4.0 skills gap, contact SACA for more information.