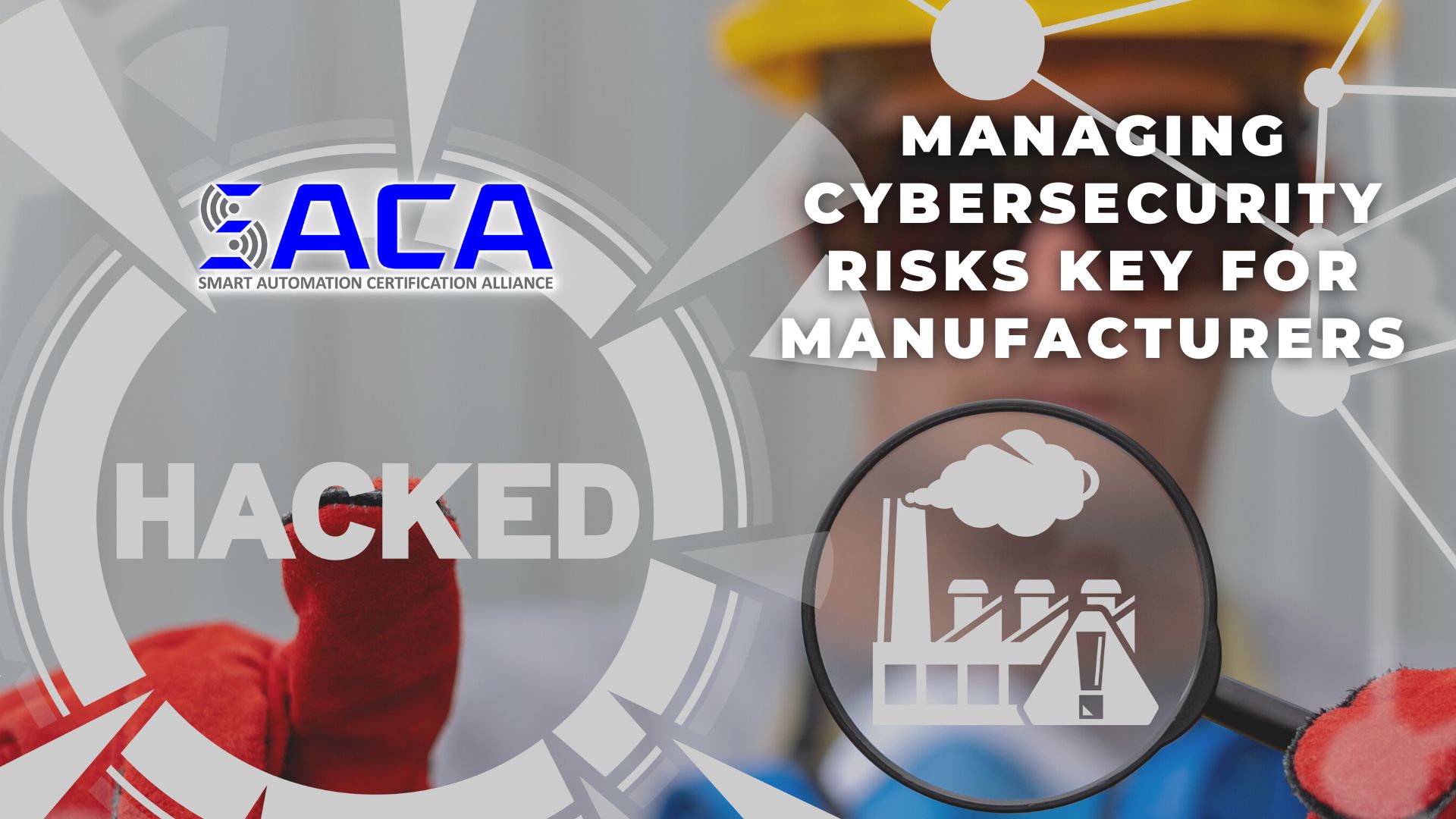 Do you work in a smart factory? From the smartphone in your pocket to the smart thermostat on the wall at home, devices that are part of connected systems have taken over our modern lives, and that includes the factory floor.
Even if your industrial facility isn't filled with a bunch of robots or a fleet of automated guided vehicles, chances are good that at least some advanced automation technologies have made their way into operations in some way, shape, or form. And if they haven't yet, these technologies are sure to appear soon.
Manufacturers everywhere have embraced new automation technologies because they improve productivity, efficiency, and ultimately profitability. However, as manufacturers add more and more smart devices to their networks, the risk of cyberattacks on those devices increases accordingly.
The bad actors behind the cyberattacks that have made the news in the last few years know that manufacturers often implement new technologies before adding the highly skilled workers they need to keep those advanced systems safe. How safe is your plant floor from cyberattacks?
According to a recent Automation World article by Matt Smith, "[i]ndustrial control systems (ICS) and operations technology (OT) are vulnerable to cyberthreats and vulnerabilities that target crucial industrial processes. The effects go far beyond data breaches and have the power to upend entire industries, jeopardize security and even put lives in danger."
Smith provides several examples of the types of problems that can arise if a facility's cybersecurity isn't managed properly:
"Any successful cyberattack on OT/ICS technologies could cause system downtime and significantly reduce productivity…As a result, financial impacts can be significant, with losses in market reputation and investor confidence in addition to revenue losses."
"[A] cyberattack on the control systems of a power plant could cause power outages that would impact not only businesses but also homes, hospitals and other vital services that depend on electricity."
"Accidents and fatalities can result from a successful attack on transportation infrastructure, such as rail networks or traffic control systems."
"Pipeline or chemical plant control system breaches can cause spills, leaks and other environmental catastrophes with long-term ecological and financial repercussions."
How can manufacturers take steps to minimize the risk of cyberattacks? According to Smith, "strong cybersecurity measures are increasingly necessary to reduce these risks as industries place a greater reliance on connected systems. Businesses need to understand that cybersecurity is a key component of their overall risk management strategy, not just an IT issue."
That's why it's critical for manufacturers to hire highly skilled workers that can manage cybersecurity risks, in addition to operating, maintaining, troubleshooting, and repairing the advanced automation systems that are being implemented. Unfortunately, due to the ongoing "skills gap" issue in the manufacturing sector, finding highly skilled workers remains a significant challenge.
How can manufacturers find the workers they need? And how can they be sure that workers have the hands-on skills they need to succeed in the modern workplace? Today, more and more manufacturers are looking for workers with industry-standard certifications that prove they have the skills employers need. For example, if workers possess a certification from the Smart Automation Certification Alliance (SACA), employers can feel confident they've already proven they have the knowledge and hands-on skills needed for working with advanced smart automation technologies. SACA has been hard at work collaborating with industry leaders to develop a wide variety of industry-standard certifications that will help employers find workers who possess the advanced connected-systems skills they need to take their businesses to the next level. Be sure to check out SACA and all it has to offer!