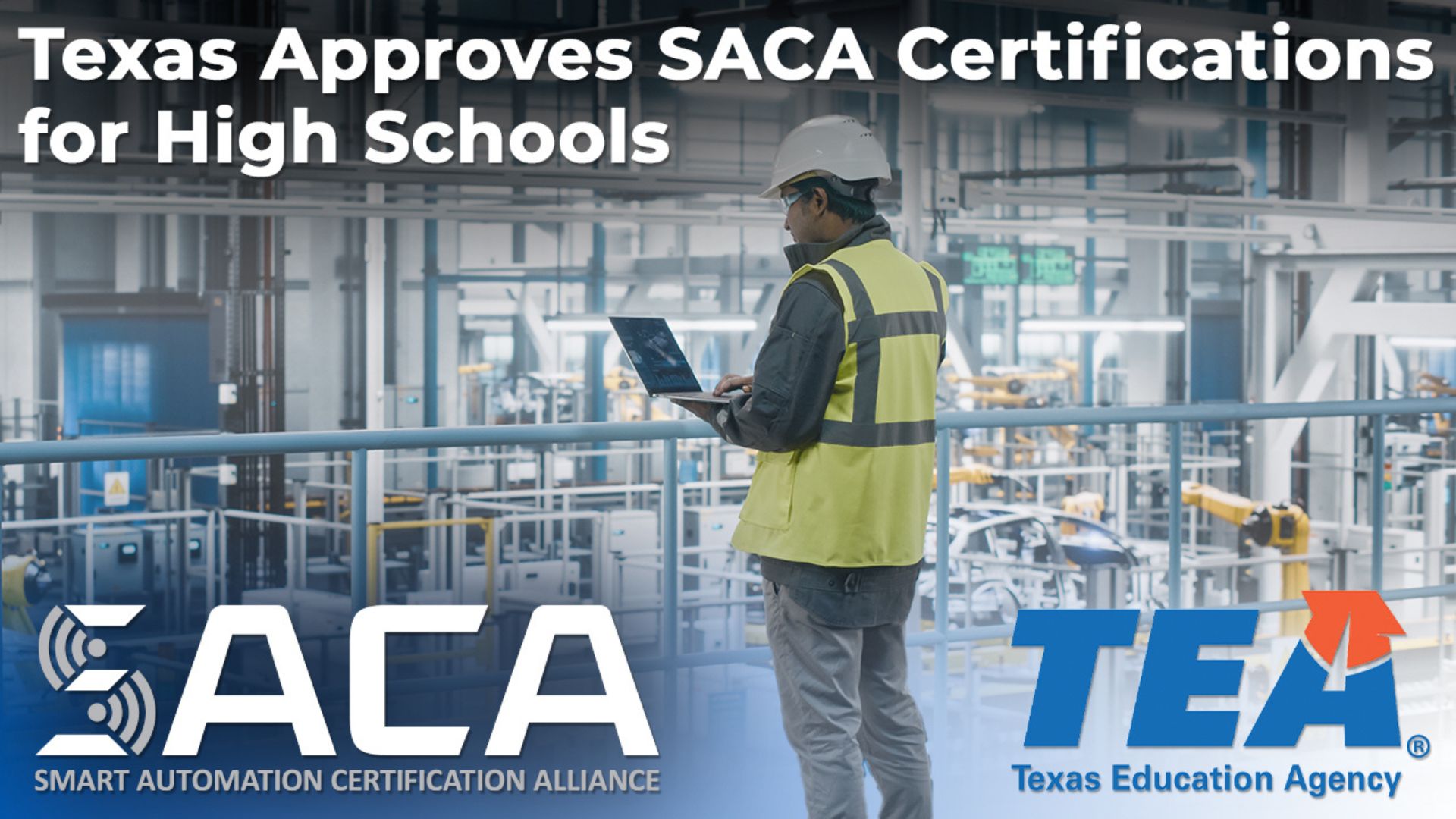 The Smart Automation Certification Alliance (SACA) is proud to announce the inclusion of SACA certifications on the latest Texas Education Agency's (TEA) list of approved Industry Based Certifications (IBC). This will allow access for students at Texas' 3,000+ high schools to become certified in cutting-edge Industry 4.0 competencies and prepare them for jobs in rapidly changing industrial environments. This will aid both the Texas workforce and industry in closing the skills gap that currently exists worldwide as Industrial Internet of Things (IIoT) technology continues to be adopted.
The adoption of new IBCs by the TEA is a bi-annual process and certifications must pass a rigid vetting process based around six criteria to make certain that certifications prepare students for in-demand jobs within the current workforce. The TEA ensures the relevance of these certifications by soliciting feedback from industry councils and employers. The inclusion of SACA certification will allow students to enroll in SACA-aligned programs, which will aid school districts by receiving additional funding for students who attain SACA certifications.
The TEA-approved SACA certifications include:
About SACA
The Smart Automation Certification Alliance (SACA) is a non-profit organization whose mission is to develop and deploy modular Industry 4.0 certifications for a wide range of industries. With the help our partners, SACA has created certifications that are industry-driven, developed for industry by industry. They are developed through a rigorous process that begins with the creation of truly international skill standards, endorsed by leading experts in Industry 4.0 technologies throughout the world.
---