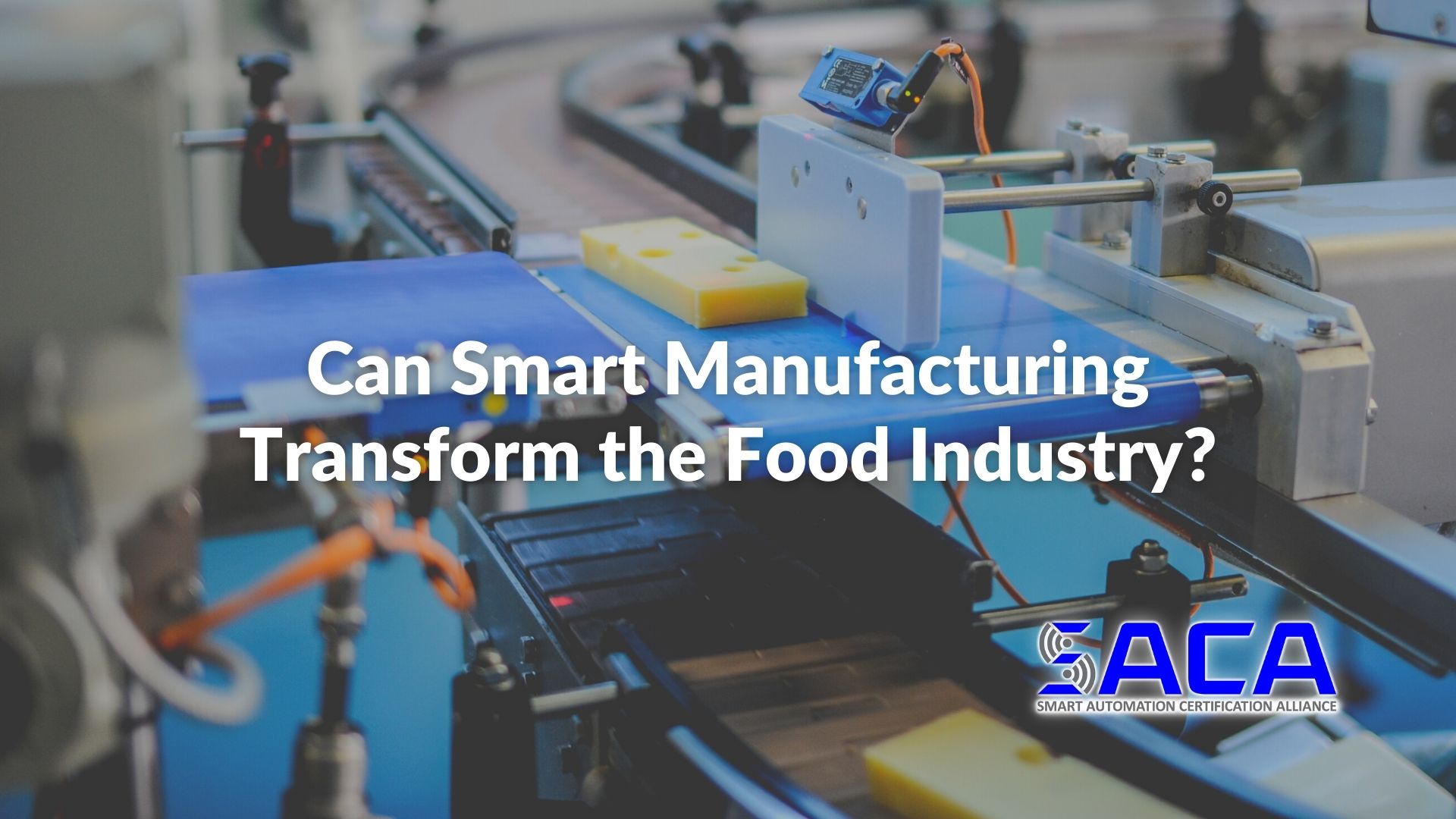 What types of products do you buy online? Today, the answer to that question for many people is just about anything and everything. Things haven't always been that way, though.
In the earliest days of e-commerce, consumers got their feet wet in the online marketplace purchasing products that were known quantities that could be shipped safely and cheaply. More personal items, such as clothing and shoes, retained a foothold in brick-and-mortar stores where customers could try things on to ensure a good fit.
Fast forward to today and it's easy to see how drastically e-commerce has changed the retail landscape. Some people now purchase all of their goods exclusively online. There are still certain areas, though, where e-commerce has been slow to gain traction. For example, the food industry has yet to replace a trip to the grocery store with an online experience…until recently.
The COVID-19 pandemic changed much about how we live our lives, including that once-simple trip to the grocery store. Now, more and more people are doing their grocery shopping online or via a smartphone app and having their groceries delivered directly to their car at the store.
As a result, the food industry finds itself in need of a transformation to respond to changing realities driven by consumer demand. Experts believe that transformation will come through a variety of new smart manufacturing technologies.
Consumer Demand Driving Changes
When the COVID-19 pandemic began in early 2020, no one fully understood the ways in which our lives would change over the course of the coming months. Routine, everyday tasks, such as shopping for groceries, were suddenly fraught with the potential for exposure to the deadly virus.
Retail grocers were faced with simultaneously managing intense supply chain disruptions that left many shelves bare and customers who wanted as little contact with other shoppers as possible. The solution for many was to pair online shopping (often via an app) with curbside delivery.
Shopping for food online was a new experience for most customers. It didn't take long, however, for most people to figure out that they could compare prices across various stores just like they would for any other online purchase.
The effect of these changes on the food industry has been significant. As author Katy Askew notes in a recent FoodNavigator article, the food industry is being forced "to rapidly adapt their processes and products to keep up with changing markets" resulting from "elevated consumer expectations."
Smart Manufacturing to the Rescue
How can food and beverage companies keep up with these rapid changes? Askew spoke with Andrew Smith, Regional Segment Leader – Process & Packaging OEMs at Rockwell Automation, which recently became a Platinum Member of the Smart Automation Certification Alliance (SACA).
According to Smith, "To remain competitive, food and beverage manufacturing systems must optimize productivity and perform at the highest standard. This requires comprehensive and continuous operations improvement." Increasingly, the food industry is turning to smart manufacturing to achieve those goals.
Smith believes in the potential of smart manufacturing:
"Connected, information-enabled manufacturing – or smart manufacturing – can make all the difference. New technologies are helping food and beverage manufacturers better understand and use their food processing operations. Smart manufacturing can help improve asset utilization, increase yield, drive workforce productivity, optimize resource management, and mitigate security risks."
Not convinced yet? Smith points to Hillshire Brands as a prime example of what smart manufacturing can do. After the company began using a manufacturing intelligence system at a Texas plant, "the food manufacturer reduced inedible product and waste goals to 0.8% – saving about 5.5 million corn dogs per year."
Technologies Changing the Game
The impact of smart technologies is not lost on the average person today. Whether it's the smartphone in your hand or the smart thermostat keeping your home the perfect temperature, nearly every aspect of life has been impacted by advances in technology
Modern manufacturers are no exception, including food and beverage companies. According to Smith, "New developments in technology are redefining food and beverage manufacturing. By combining the Internet of Things, wireless and mobile technologies, data analytics, and network infrastructure, companies can access and act on the data from their operations before a potential problem arises."
Askew notes in her article that Smith identified five advanced technologies he believes will drive greater adoption of smart manufacturing technologies in the food industry:
Flexible Manufacturing
Flexible manufacturing focuses on how quickly a company can adapt to change. As Matt Graves and Rachel Wilson explain in an article on the Rockwell Automation blog, "It's about creating a seamless flow from need to delivery. True flexibility empowers manufacturers to stay in tune with their market, by replacing rigid and static operating models with levels of control and responsiveness never previously thought possible."
When it comes to integrating new technologies, though, the authors stress that companies must not forget about the people using those technologies:
"When it comes to embracing Industry 4.0, integration between departments is key. While new technology can bring data and systems together, getting your people to communicate/collaborate is just as important – and absolutely essential if you want to gain the maximum return on investment."
Augmented Reality
As Askew notes in her article, "Augmented reality (AR) is a technology that allows users to view and interact with real-world environments through computer generated superimposed images. It enables workers to perform better and avoid safety and compliance risks by providing easy access to the information they need online."
In smart manufacturing, companies use AR to help technicians troubleshoot problems in real time. For example, maintenance personnel can use an AR app on a smartphone or tablet to zero in on exactly what component of a machine may be malfunctioning and develop a solution more quickly, thereby reducing equipment downtime.
Predictive Maintenance
The heart of smart manufacturing is the collection, processing, analysis, and application of the tremendous amounts of data (sometimes called "big data") generated by the production process. According to Askew, companies will use "powerful machine learning algorithms and predictive analytics software to offer predictive and prescriptive maintenance."
Practically, this means that machines equipped with smart sensors can monitor their own performance. Technicians will receive alerts from machines when maintenance needs are imminent, allowing them to maintain and repair equipment before breakdowns occur, thereby reducing downtime and increasing productivity.
Edge Computing
A Rockwell Automation article explains edge computing in this way:
"Edge computing combines a machine's control and computing hardware into one platform, either with a controller that has a built-in computer or with a computing module that sits on the same rack as the controller. With this two-in-one approach, you can put all your machine's digital content — such as custom code, the controller's human-machine interface (HMI) application and any third-party software programs — right where the controller resides, rather than in another location. This creates inherent benefits for end users, including space savings and access to data right at its source. But it also creates new opportunities for you to build entirely new solutions for production applications."
According to Askew, "Edge computing will complement existing cloud infrastructure by enabling real-time data processing where work is done (for example, motors, pumps, generators, or other sensors). Implementing integrated analytics from the edge to the cloud will help these companies maximize the value of investments in digital systems."
Digital Twin/Digital Thread
In addition to augmented reality apps, companies are also using advanced digital tools to assist with troubleshooting, such as digital twins and the Digital Thread. According to Askew, a digital twin is "the collection of data created in software representing a real-life system. Machines, controllers, processes, workflow, and any other aspect of a system can be represented digitally, without any interruption to ongoing activities."
Similar to a digital twin, the Digital Thread "creates a virtual representation of how data travels within a company. The Digital Thread enables supervisory enhancements throughout the supply chain, including delivery of work instructions to operators, quality control sampling, and automated activation of components and materials from vendors, suppliers, and partners"
What can these technologies do for the food industry? Askew paints an interesting view of a future that's probably a lot closer than we think:
"In the near future, we will see that by interconnecting business systems through the Digital Thread, companies will practically start up new production lines. Using the digital twins, manufacturers will run machines virtually before parts are ordered, discover control issues before support personnel review them, predict future performance challenges and opportunities, simulate line changes to stay keep up with changing customer demands, and will train new staff in non-stop systems of activity."
SACA Certifications Validate Industry 4.0 Skills
Employees in the food and beverage industry would do well to complement their current skillset with advanced Industry 4.0 skills that will help them change and grow with advances in technology. For those workers wanting to specialize in Industry 4.0 technologies, the certifications offered by the Smart Automation Certification Alliance are a great place to start. SACA offers industry-standard certifications that focus on "connected systems" skills. To learn more about the different types of SACA certifications, visit SACA online.