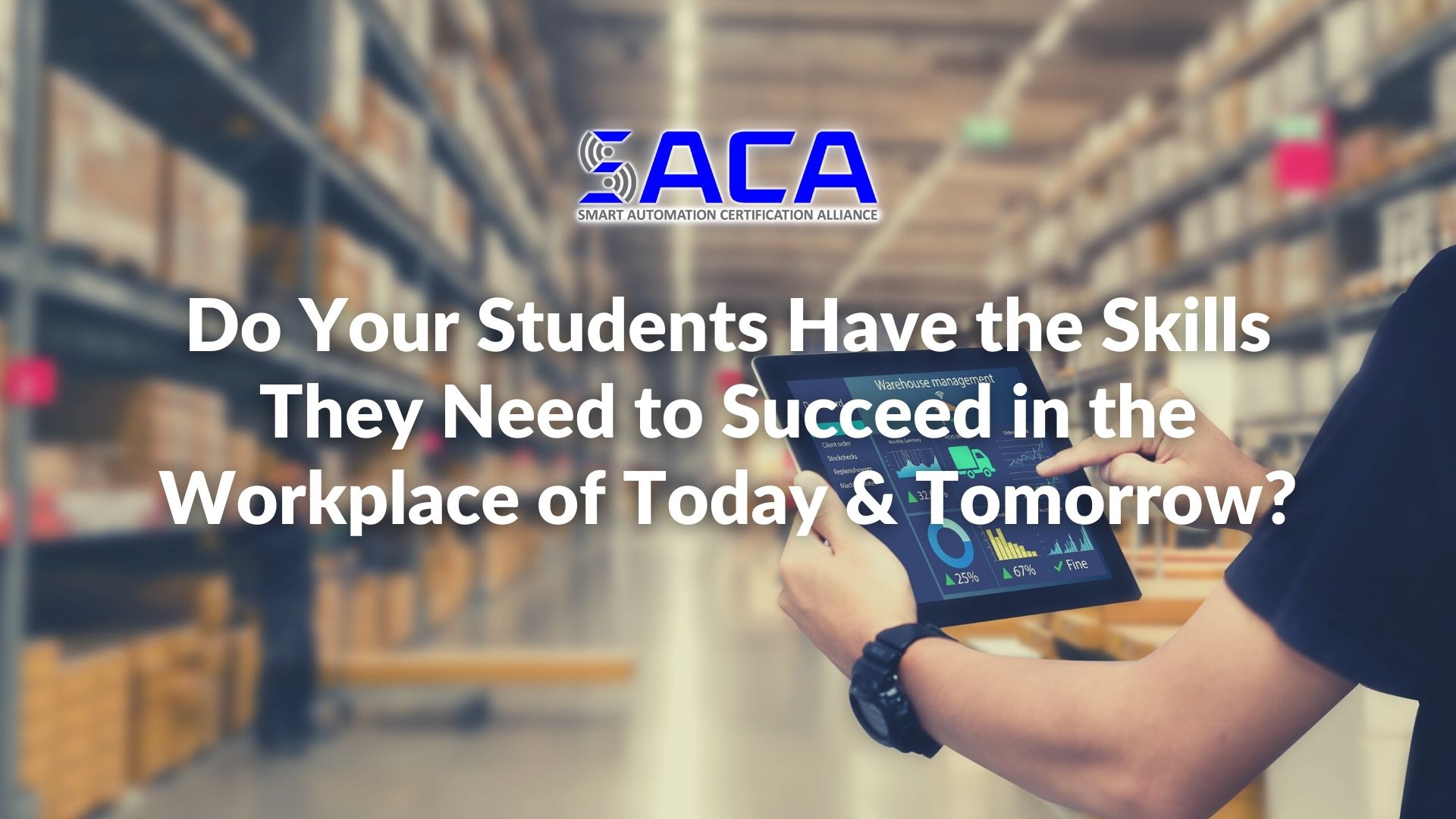 How do you shop today? Today's consumers probably don't give it much thought, but the ways in which we learn about, shop for, purchase, and ultimately receive the products we want and need has undergone a seismic shift in the last few decades.
Once upon a time, people might have learned about a product by seeing it on a store shelf or in a paper catalog. Today, catalogs tend to be hard to find and many people accomplish most of their shopping without ever entering a brick-and-mortar store.
Instead, the Internet offers instant gratification at your fingertips. A quick search, a few clicks or taps, and all sorts of things you never knew you needed will appear on your doorstep in just a day or two. In fact, the rise of e-commerce has shifted the landscape of the modern workplace, replacing retail jobs with new opportunities in warehouses and fulfillment centers.
These modern jobs continue to evolve as employers grapple with a shortage of skilled workers and the implementation of advanced automation technologies. Today's instructors responsible for preparing the next generation of workers must take a hard look at whether or not their students have the skills they need to succeed in the workplace of today and tomorrow.
In this article, we will take a closer look at the opportunities available in the modern e-commerce workplace, the effect of advanced automation technologies, the skills future workers will need, and how the Smart Automation Certification Alliance (SACA) can help instructors ensure they're setting up their students for success.
The Future of Work is Here
Today's students will find that the modern world of e-commerce offers a wealth of opportunities, mostly with companies that have become household names. While working in a warehouse or fulfillment center might not sound like it's on the cutting edge, many students will be surprised to learn what exciting career paths these places offer.
If you think about it, a lot has to happen for you to pick up your phone, order a product via an app, and have that product delivered to your home in a matter of only a day or two. The logistics underlying the modern supply chain are both impressive and challenging.
In an Industry Today article, author Carl Schweihs puts it this way:
"It's no secret that technology is changing the way warehouses work. From robots and cobots that can do repetitive work to artificial intelligence, machine learning, and internet-connected devices that improve the ability to produce products, track productivity and identify maintenance needs, automation is no longer the future – it is the present. More warehouse leaders look to integrate technology into their operations each day. A 2021 survey of manufacturers by industrial staffing firms Staff Management | SMX and SIMOS Solutions showed that more than half were looking to automate parts of the facility in the next five years, with one-quarter planning to implement new technology as soon as possible."
With continuing problems finding enough skilled workers to fill all of the open positions, it's no wonder that companies are looking to advanced automation technologies to keep up with the pace of progress. Some people believe this means robots will take all the jobs in the future, but experts disagree.
Robots: It's Not Us vs. Them
When you hear about companies implementing advanced automation technologies, it can be easy to jump to the conclusion that human workers are losing their jobs and being replaced by machines. However, according to Schweihs, "[t]he idea that robots will ultimately end up replacing people is a false dichotomy that simply isn't backed up by data."
In fact, Schweihs believes that "[t]he future of warehouse work won't be people versus machines, but people and machines." As advanced automation technologies take over repetitive, dangerous work, human workers will be tasked with more complex tasks that will ultimately provide greater job satisfaction.
In his article, he notes that "adding technology shouldn't mean removing jobs. Instead of focusing on what robots can do, companies need to think about what their people can do – and how they can make the most impact by working with new technologies."
What we will see as companies implement these new technologies is a shift in the types of jobs humans will do, as well as the skills they will need to do those jobs. Schweihs notes:
"In the World Economic Forum's Future of Jobs 2020 report, 43% of businesses surveyed planned to move toward technology that will replace jobs, but the report showed that those moves could create up to 97 million new roles…Technology will be essential, but so will people. The only difference is that they will no longer be doing only step-by-step work to move a product from one end of the warehouse to another."
Future Workers Need Different Skills
The workplace of the future – and in many cases, the present – will require workers with different skills than they've previously needed. Schweihs sees a future in which workers "will be skilled in both working with technology and in more intricate processes and functions."
"From expertise in systems and processes to complex tasks, companies need people who can make decisions and perform work that technology can't handle. And because no automated system can be online 100 percent of the time, actual humans will be there to pick up the slack," insists Schweihs.
Schweihs believes "the jobs of the future will continue to evolve into more complex work that will improve both output and productivity. Future warehouse jobs will be a mix of complex tasks assisted by technology, existing roles supplemented by technology, and new jobs that will help with output and production." One thing is clear: in the warehouses and fulfillment centers of the present and future, connected systems skills will be more important than ever.
Unfortunately, many instructors feel overwhelmed with the prospect of preparing their students with these new skills their students will need to succeed in the future workplace. What skills should they teach, and how will their students prove to prospective employers that they possess the skills that will let them hit the ground running? The answer to these questions can be found in the smart automation certifications offered by the Smart Automation Certification Alliance.
SACA Certifications Outline Clear Pathways for Student Success
As Schweihs notes in his article, "[t]he jobs of the future are coming, but it pays to get started now…The warehouse of the future is not simply a dark cavern full of machines. It will be a lively place with workers using the knowledge and skills they learn…to ensure that any technology added to the workflow is working well and serving everyone's needs."
The Smart Automation Certification Alliance sits at the forefront of the effort to certify students who demonstrate the required knowledge and hands-on smart automation skills employers so desperately need. SACA provides a wide variety of certifications that ensure future workers have the connected systems skills employers require.
To learn more about advanced automation certifications and how SACA can help educational institutions begin the task of bridging the Industry 4.0 skills gap, instructors should contact SACA for more information. The process begins by forging partnerships with local industries to determine the types of jobs they need to fill and what skills those roles require.
With a solid industry-education partnership forming the foundation of your effort to create new career pathways for your students, you can then choose the right credentials to validate the skills employers are seeking. Fortunately, you don't have to recreate the wheel.
SACA offers many credentials to facilitate career pathways to successful new careers for students. For example, here are just a few of the subject matter areas in which SACA offers credentials: electrical, motor control, programmable controllers, mechanical, pneumatics, hydraulics, automation, Industry 4.0 technologies, robotics, electronic sensors, smart factory operations, process control, Ethernet communications, networking, data analytics, and predictive maintenance.